The Bay Area Soft-Serve Epidemic
14 May 2014
Bay Area, we have a problem. You have all types of amazing food. Everything seems to be covered. But when I want amazing soft-serve ice cream, you know where I go? McDonald's. Yes - you heard right! There are plenty of froyo places, and plenty of hard-serve ice cream places, but there are not enough places to SATISFY MY ADDICTION TO SOFT-SERVE.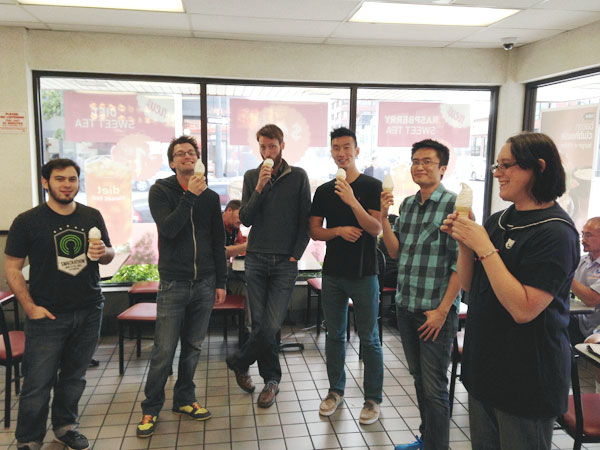 Here are the Bay Area locations I know of that make soft-serve:
Bi-Rite Creamery - Dishes out some pretty good soft-serve, with a nice selection of flavors that changes everyday. But they don't really take soft-serve seriously. They have two locations, yet only serve soft-serve at one. And the soft-serve window has shorter hours than the regular ice cream. Talk about DISRESPECT!

Super Duper - You can get decent burgers, shakes, and soft-serve here. They have Vanilla and Chocolate flavors, the soft-serve is made with Strauss Organic Milk, and they can dip your cone in chocolate. Yet, friends and I agree that the soft-serve just isn't amazing.

Fast Food (McDonald's, Burger King, Wendy's, Wienerschnitzel) - When it comes to availability, nothing beats fast food. Fast food joints everywhere offer soft-serve. Some soft-serve aficionado colleagues of mine did some taste tests, and we agree – McDonald's is the King of Fast Soft-Serve. It's not organic, and it might be made by mixing some dairy-esque powder and water, but their soft-serve is legit.
You see how SHORT this list is? It's PATHETIC! It's an EPIDEMIC and lovers of soft-serve are suffering dearly!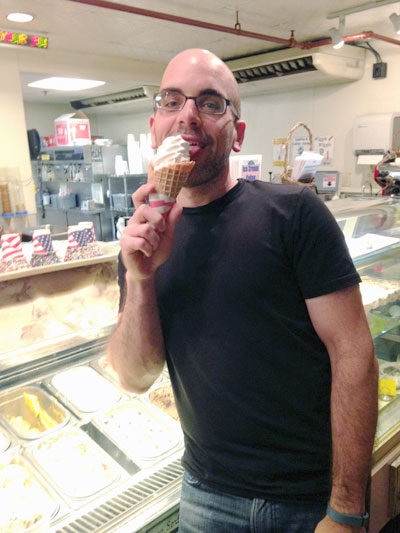 Point of comparison? I'm visiting my parents, who live in the lush, green suburbs of New Jersey. There are TWO soft-serve places near us that both dish out creamy, flavorful goodness. One of them even has waffle cones, chocolate-dipped waffle cones, and RAINBOW SPRINKLES. Bay Area – you know stuff's bad when I can't even find a place to sprinkle some rainbow on my soft-serve. But no one worry: I'm a problem-solver. Once I've had my fill of this programming stuff, I'm buying a soft-serve ice cream truck!