Devious iPhone 6 Gigabytes
11 Sep 2014
Storage capacities. That's the deviously smart thing about the new iPhone 6 and larger-than-life iPhone 6 Plus.

The "base" iPhone model has and still costs $199. Before the iPhone 6, the base iPhone model had 16 GB. You could double the capacity to 32 GB for $100, and with another $100 you could double that to 64 GB. With the new iPhone 6 models, you still pay $100 for capacity upgrades, but now your first $100 doesn't double your capacity, it QUADRUPLES it from 16 GB to 64 GB. Another $100 on top of that JUST doubles the 64 GB to 128 GB. One day that second $100 will quadruple your 64 GB into a wonderful 256 GB.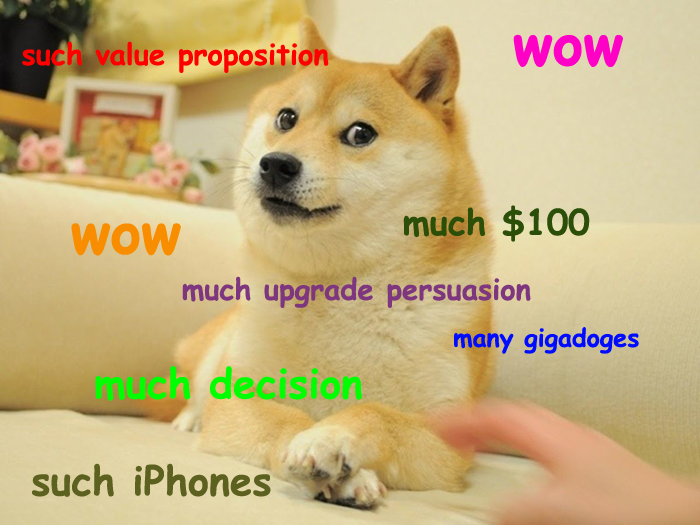 I think the most devious thing is keeping the "base" iPhone 6 model at 16 GB and not making the "base" model have 32 GB in storage. It keeps costs down for Apple and will likely encourage people to upgrade to that 64 GB model. If paying $100 to double your capacity didn't seem appealing, paying $100 to quadruple your capacity will likely win more people over. Wow!