Evernote Hackathon Report
26 Jan 2016
Evernote's first hackathon is complete! Evernoters took the week to work on some really awesome projects. My project was pretty simple, but satisfied a critical need: building a system for people to quickly give feedback on their meal. Evernote has catering bring in delicious food for us to enjoy five days a week. When the facilities team tries out new caterers, they want to know what Evernoters think about the meals. This project allowed feedback to easily be given, collected, and reviewed.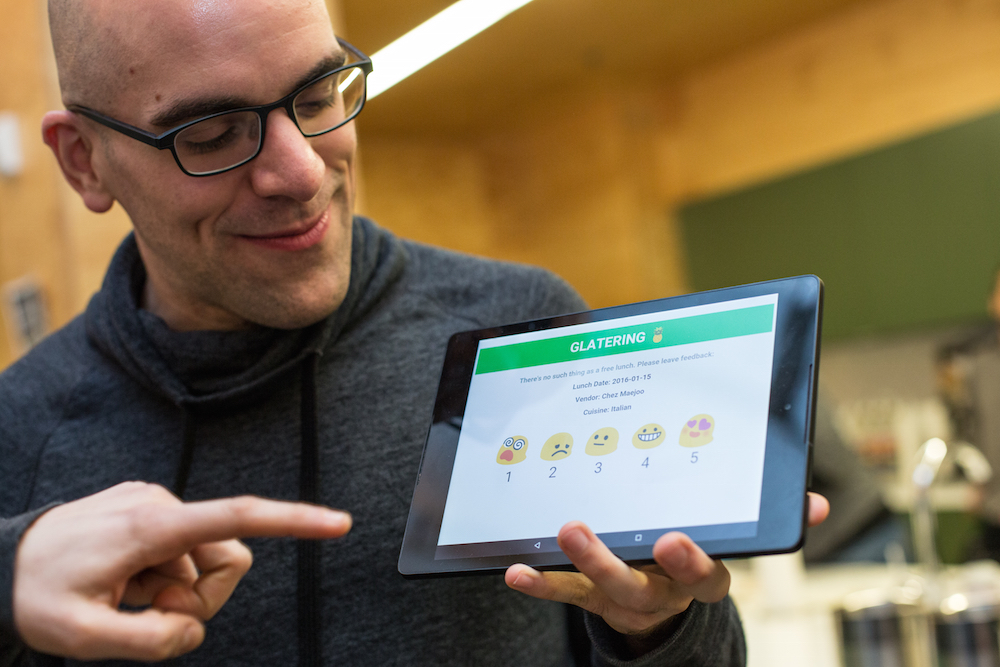 As with most things programming, bootstrapping is always the hugest pain. I settled on building a back-end service in Rails that allows the facilities team to input information on lunches, view information for all lunches on a sweet-looking dashboard, and a voting API for clients to call. Everything is driven from webpages, but we built a simple Android app to wrap the whole thing nicely. My Chief Design Officer, Justin, made everything look delicious.
For having the most honorable project we won Honorable Mention at the awards ceremony. There were a ton of amazing projects, including a bunch of awesome additions to the core Evernote product. I'm super excited to see these getting rolled in and released to Evernote customers around the world.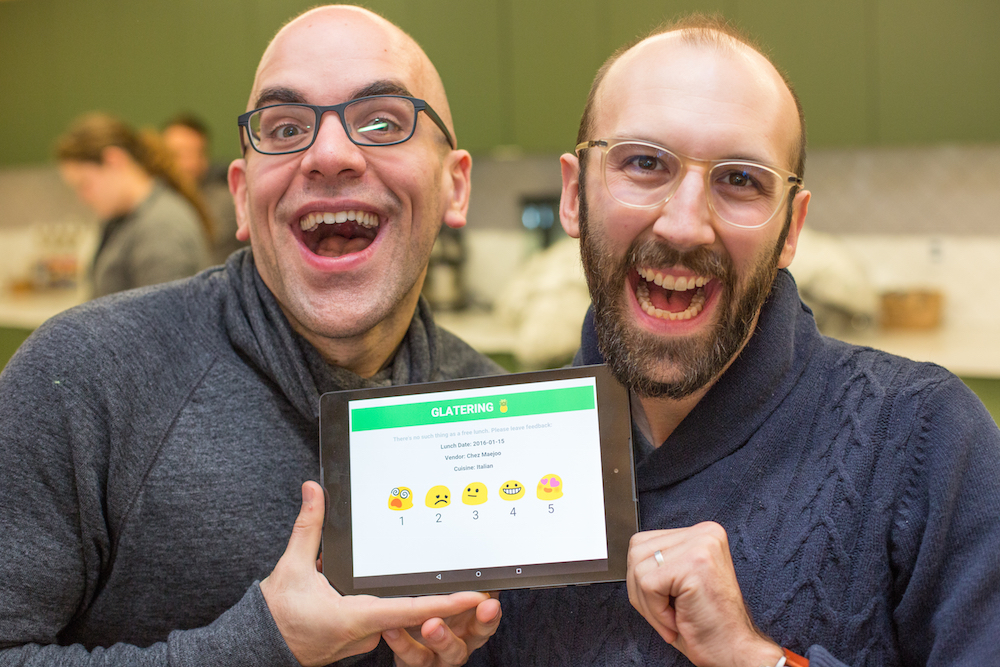 Read more about the Evernote Hackathon – and watch the hype video – on the Evernote blog. If you want to have fun with us, you're in luck; Evernote is hiring! Check out the Careers page for open opportunities and hit me up if you are brave enough to work with me!