Audio Design in Octopath Traveler
14 Jul 2018
Many people including myself have been looking forward to the quirkily named, classic JRPG-throwback Octopath Traveler. And now it's finally here!
There is plenty to rave about, but a pretty small detail early on in the game really impressed me. I started with Therion the Thief and during his opening story he meets someone in a large room in a mansion.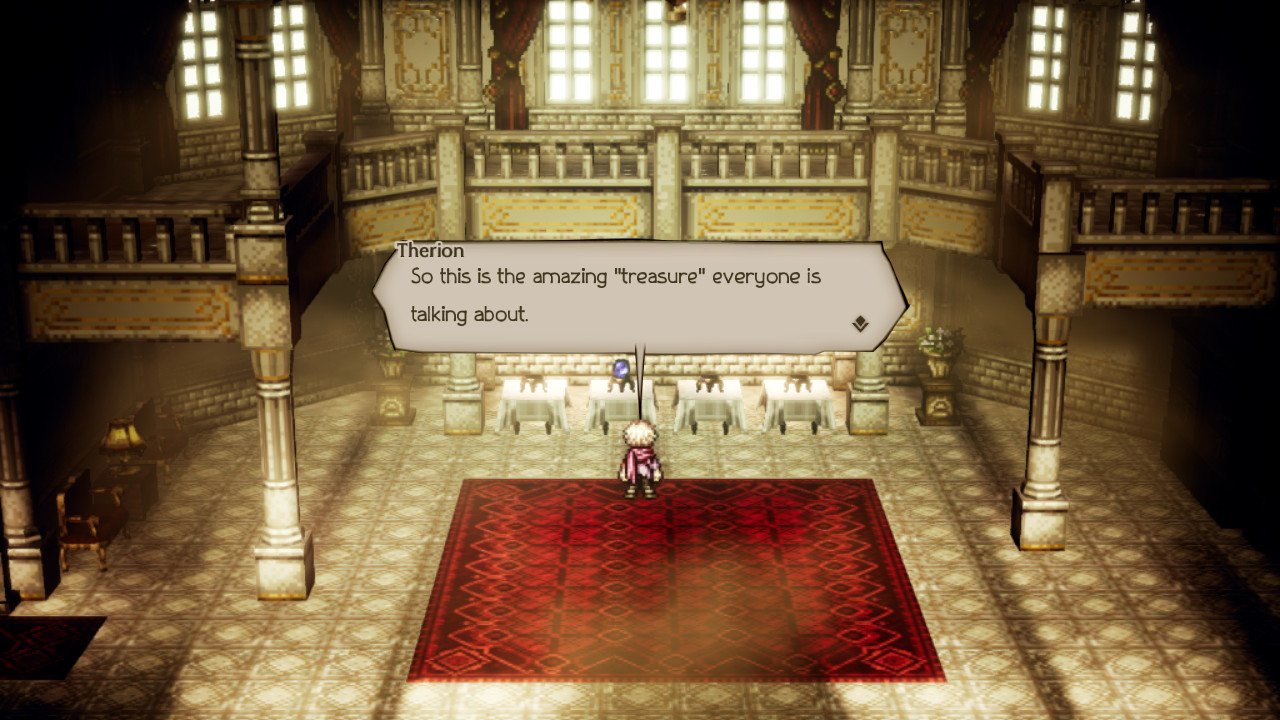 The dialogue had reverberation! 😲
It's a small touch but it really shifted how I took in the entire scene. 👏👏👏 to caring about the small details; they do matter and sometimes make an outsized impact!