You Goofed Google
06 Dec 2018
Google just doesn't get it sometimes. On October 9th they announced the new Pixel 3 phones. On October 18th people started receiving them.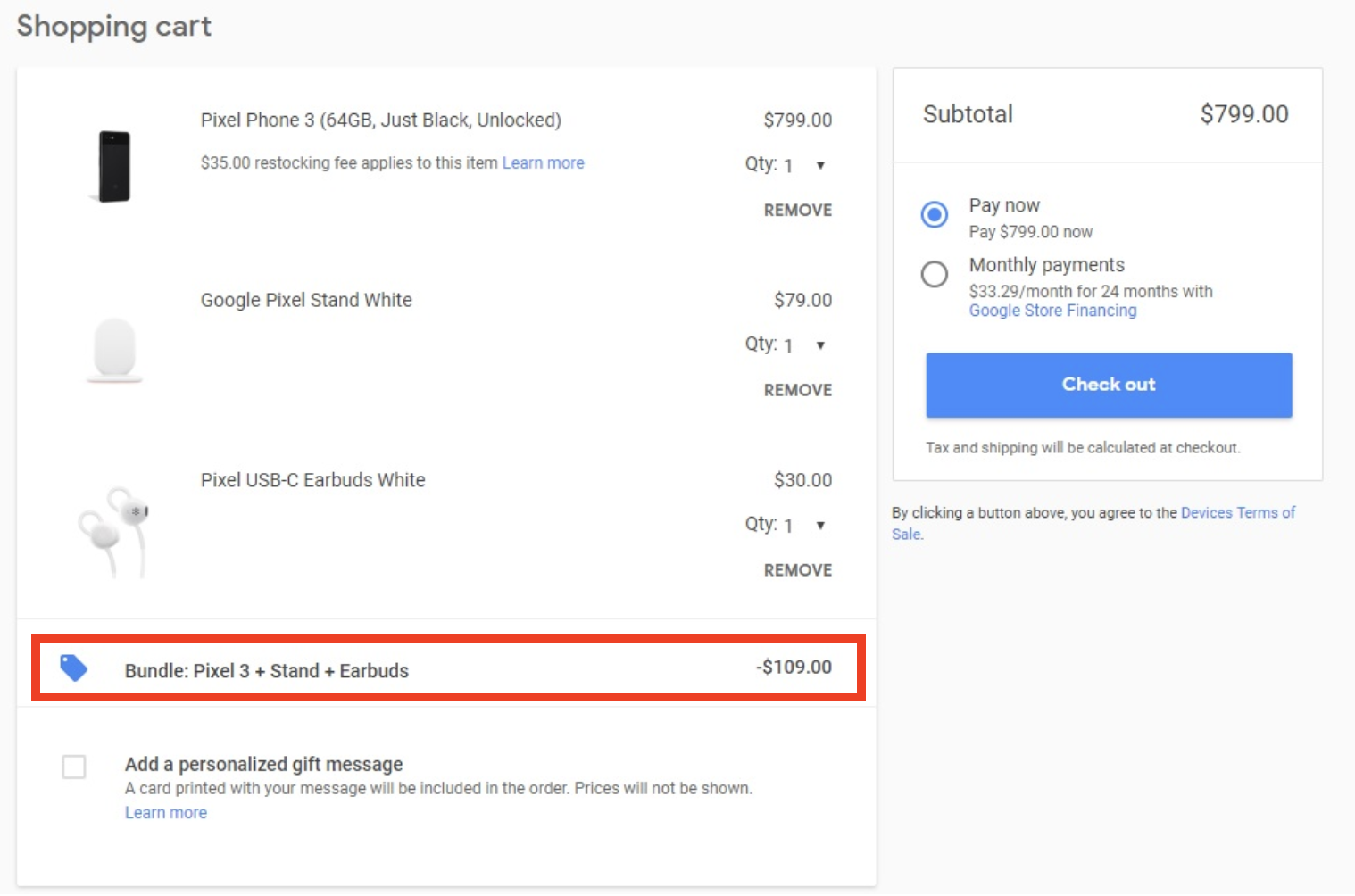 On December 3rd Google started offering a free Pixel Stand and free Pixel earbuds with the purchase of a Pixel 3 phone. Ouch! You just gave people who waited less than two months after announcement to order their phones $109 in value.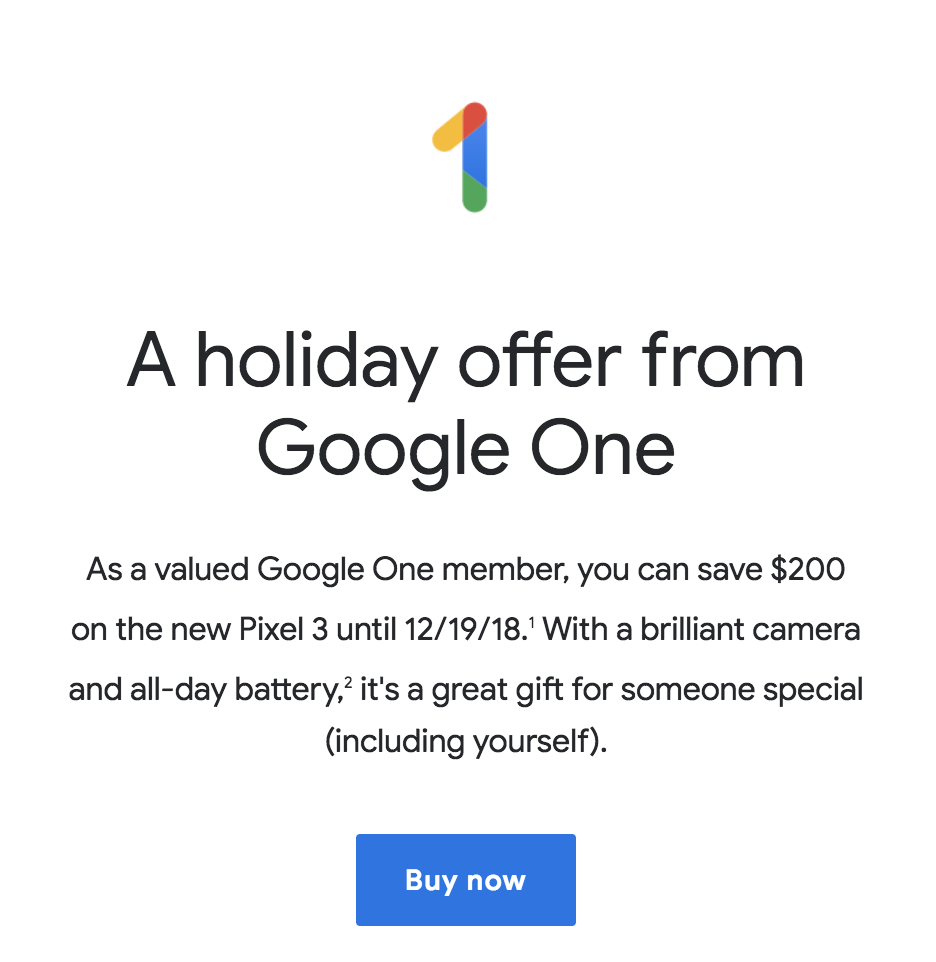 On December 5th Google emailed me a coupon for $200 off the new Pixel 3 phones for being "a valued Google One member." If this how Google treats valuable people, I am really worried about falling out of Google's good graces.
Lesson learned: don't buy anything from Google for at least 2 months after they announce it. And because Google doesn't get it sometimes: this is not a good lesson for you given you are trying sell things.
P.S. On top of all this my new Pixel 3 is already suffering from a pretty nasty defect. If I turn on speakerphone while speaking to someone on the phone they can't hear me! I've been in touch with Google and have sent them a system dump but the solution for now will be to swap phones. 🤞