2019 New Year's Resolutions
01 Jan 2019
It's the New Year so it's the most wonderful time of the year for goal-setting. All my goals this year will strive to be measurable and verifiable. Given there are twelve months in the year the central theme tying all goals will be our good friend the number 12.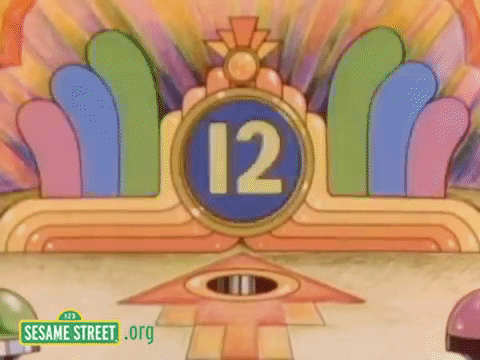 Read 12 leadership books. Given the Leadership Book Club currently meets on a monthly cadence and I read thirteen leadership books in about a six month period last year this one should be easy. I love running the club and am excited for the twelve gatherings we'll have in 2019.

Read 12 "regular" books. While reading leadership books has been great at establishing a framework and vocabulary for how I have approached my role at Twitch, I would also like to spend some time reading "regular" books. I only read one, A Tale for the Time Being, in 2018 and I really enjoyed it. My plan for 2019 is to interweave leadership and non-leadership books to introduce some regular variety and keep things spicy.

Make 12 new meaningful connections. In 2019 I would like to expand my network - professional and personal - by meeting 12 new people and making 12 new meaningful connections. The measure of success here is not perfectly verifiable but I hope to end 2019 with twelve new people I can confidently say are part of my network.

Lose 12 pounds. My wife cooks mouth-watering delicious meals. Twitch has outrageously yummy food. Whole Foods now stocks Humphrey Slocombe ice cream, which is the best ice cream in the world. On top of all this, I haven't been exercising nearly as much as I should. In 2019 I aim to shed a pound a month.

Play no more than 12 games. I love video games but as far as ROI on the time, especially JRPGs, I invest to the fulfillment I get out of video games there are just better things to do. In 2019 my goal is to play 12 or less video games. Given I play the never-ending StarCraft 2, Fire Emblem: Heroes, and Pokémon Go, I'm already down to nine for the rest of the year. Yikes!

Write 12 blog posts per month. This one is too ambitious given I wrote 69 posts in 2018 but the theme of 12 must be respected. I don't expect to succeed here but if I come remotely close I'll be happy.

Run at least 12 race miles. The last race I ran was a 5K in September 2017. In 2019 I want to log 12+ miles in races. This can be four 5Ks, two 10Ks, or I can get it out of the way in one fell swoop with a half-marathon!
Whether 2019 ends in overwhelming twelve-themed success or failure, I'll provide an update a year from now. May your 2019 be filled with good times and opportunities for growth! 🙏